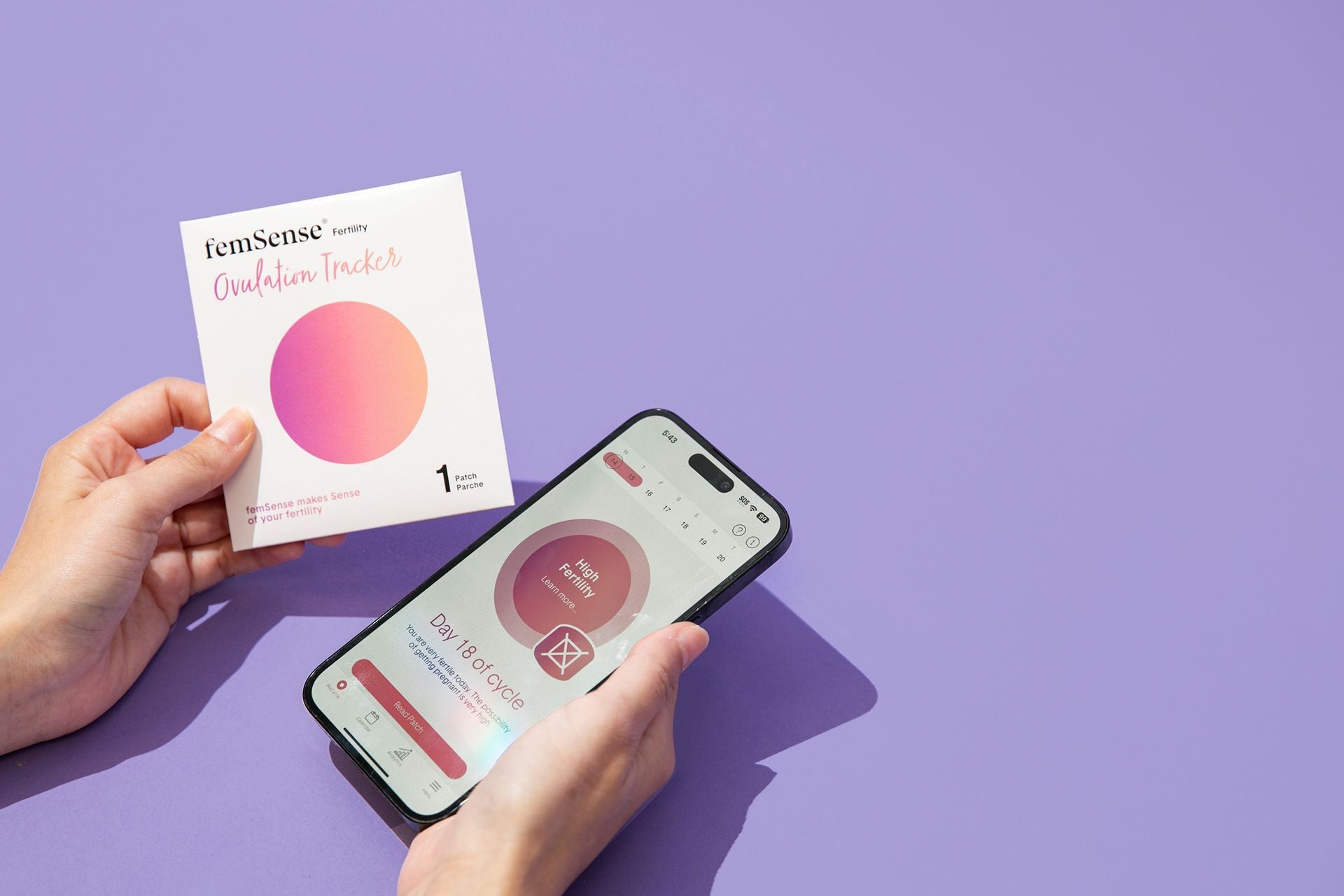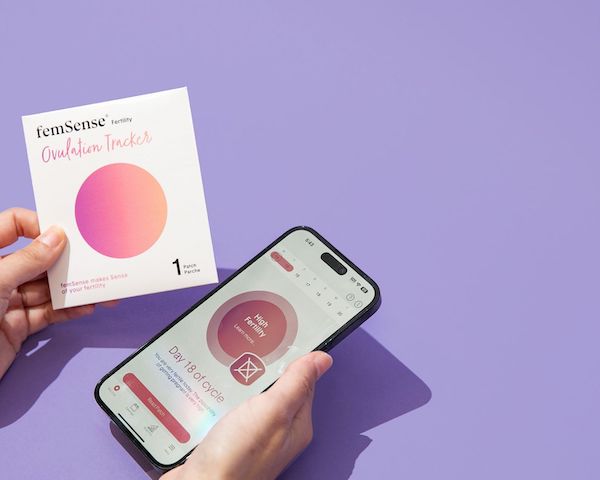 Get Pregnant Faster
When using accurate ovulation tracking like femSense, 68% of women get pregnant in the first three months.*
ORDER NOW
Easy Two-Step Process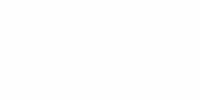 Download the App
Order your patches and download the femSense app. Log cycle dates and symptoms. When it's time, the app prompts you to apply the patch.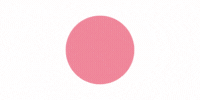 Apply the Patch
The patch measures your temperature continuously to track the pattern for ovulation. Scan the patch 2+ times a day to confirm ovulation.
One in Three Couples Has Difficulty Getting Pregnant
The reason for this is often as simple as not knowing when you are most fertile and most likely to get pregnant. Ovulation is not always on day 14, as many women believe. It can vary from woman to woman and even from month to month. Knowing when you are most fertile will improve your chances of getting pregnant.

Ovulation
There is a direct connection between body temperature and ovulation. The tiny rise in basal body temperature after ovulation is a direct result of ovulation and is a sure sign that ovulation has occurred.

The femSense Ovulation Tracker System
femSense ovulation tracker will do all the temperature method measurement, charting and analysis for you. You can add other cycle observations to the calendar for effective fertility awareness.
Discover the App
The femSense ovulation tracker app not only guides you every step of the way through your cycle, keeping you informed on your fertility status, it also functions as a cycle diary, allowing you to keep a record of many other aspects of your cycle and lifestyle which might affect your cycle. This information is gathered in the statistics where you can interpret it or look for patterns.

Watch for patterns in the statistics
How long is my cycle? Do I always get headaches before my period? The more information you put in, the more you get out.

Make Notes
Add your own personal observations here, add details you may find relevant to your cycle

Your pregnancy week by week
We will accompany you week by week as your pregnancy progresses. See how both you and your baby will develop and what changes to expect.
Success Stories
Thanks to femSense, I got pregnant in the 4th cycle. Using femSense showed me that my ovulation happens earlier than I had always assumed.
After several cycles trying to get pregnant, I started looking for a reliable cycle tracker. femSense seemed easy to use and I got pregnant the first time. I was sure I knew my cycle well before using it. However, the patch showed my ovulation two days earlier than predicted in the cycle apps. That seems to have been spot on. Without femSense, I would have missed my ovulation.
I used femSense for 7 months and it was totally easy to use. I couldn't believe my luck. One day after my birthday I found out that we were pregnant. It was a wonderful and indescribable feeling.
femSense takes away all the hard work and lets you enjoy the fun stuff. I found it easier than measuring with a basal thermometer every day, or doing ovulation tests every morning.