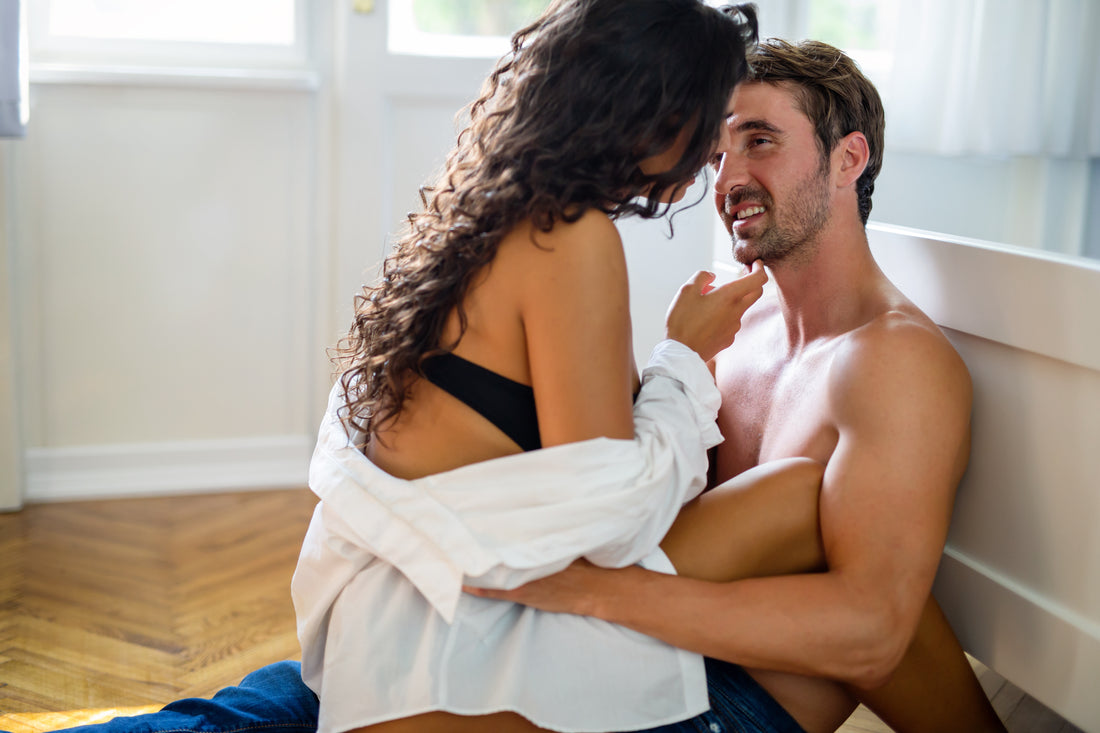 Rev Up Your Libido: Expert Tips on Boosting Your Sex Drive
Feeling like your sex life is stuck in a rut? Don't worry, we've got you covered! Discover 5 expert tips to reignite your passion and take your love life to the next level.
---
Let's face it, we all want a satisfying sex life, but sometimes things just aren't clicking. Don't worry, you're not alone! Whether it's a lack of desire or feeling insecure, we've got 5 expert tips to help fuel your libido and bring the spark back to your love life. So, say goodbye to those sleepless nights and hello to a more fulfilling sex life with these simple yet effective tips!
1. How to boost your libido by understanding your ovulation cycle.
Did you know that your menstrual cycle could be the key to unlocking a more satisfying sex life? It's true! Thanks to the wonders of nature, women are naturally more inclined to feel frisky during their most fertile days. So, why not take advantage of this hormonal boost? With rising estrogen levels and a testosterone spike just before ovulation, planning some romance during your fertile window could be the secret to igniting your passion and taking your sex life to new heights.
Say hello to your new secret weapon for a more satisfying sex life: femSense! With the ability to track your cycle and confirm ovulation, femSense takes the guesswork out of planning your most intimate moments. By using the femSense app and sensor patch, you'll be able to pinpoint your fertile window and track which phase of your cycle you're in.
2. The Power of Sex Toys to Ignite Your Passion.
Are you feeling like your sex life could use a little boost? Look no further than the world of sex toys! With a vast array of options in all shapes and sizes, there's something for everyone. If you're new to the game, why not start with a subtle yet effective vibrator or clitoral stimulator? With countless resources available online, you'll be sure to find the perfect toy to ignite your passion and bring back that spark in the bedroom.
3. How planning date nights based on your cycle can revitalize your passion.
We all know that PMS can put a damper on even the most romantic of evenings, but did you know that your cycle can influence your mood, behavior, and even your physical appearance in more subtle ways as well? By understanding the daily hormonal fluctuations that come with your cycle, you can plan your dates for optimal success. From increased sex drive during your fertile window to heightened attractiveness during ovulation, your cycle can be a powerful tool for igniting your passion and bringing you closer to your partner.
4. The Power of Effective Communication.
If your sex life is in a rut - it's time to talk! Don't let a lack of communication hold you back from experiencing the passionate love life you deserve. Whether it's been weeks, months, or even years since you've felt that spark in the bedroom, the key to reigniting your passion lies in open and honest communication with your partner. By sharing your desires, fears, and fantasies, you'll stimulate not only your mind but your body as well.
Don't let a lack of communication kill your love life! If you're feeling disconnected from your partner, it's time to start talking. From the little things like your day-to-day activities to the more intimate topics like contraception and turn-ons, open and honest communication is the key to a fulfilling and passionate love life. If your partner tends to shy away from these conversations, try spicing things up with a romantic bath or a car ride - the perfect opportunity to talk without distractions.
5. Unleash your passion by trying something new.
Is your love life stuck in a rut? It's time to get creative! If you're tired of the same old routine in the bedroom, it's time to spice things up with some exciting new experiences. From sensual massages to sexy lingerie and new positions, there are plenty of small changes you can make to heat things up. But why stop there? Transform your bedroom into a seductive boudoir with candles and rose petals, indulge in a bubble bath with wine and share your wildest fantasies. Take things to the next level with role play, costumes, and even sexting. The possibilities are endless! In a healthy and solid relationship, there should always be room for experimentation and fun.
Ready to take control of your fertility? Order the femSense patch today! With the femSense patch, you'll have access to accurate and reliable fertility tracking right at your fingertips.
By taking charge of your fertility with the femSense patch, you're not only investing in your own health and well-being but also in the future of your family. With its innovative technology and user-friendly design, the femSense patch is the perfect tool for anyone looking to optimize their chances of conception. So, what are you waiting for? Order your femSense patch today and embark on a journey toward a more confident, informed, and empowered you. Your future self will thank you!